Men's skincare industry trends are currently gaining attention. Not only women who need care. Some men also began to realize the importance of treatment.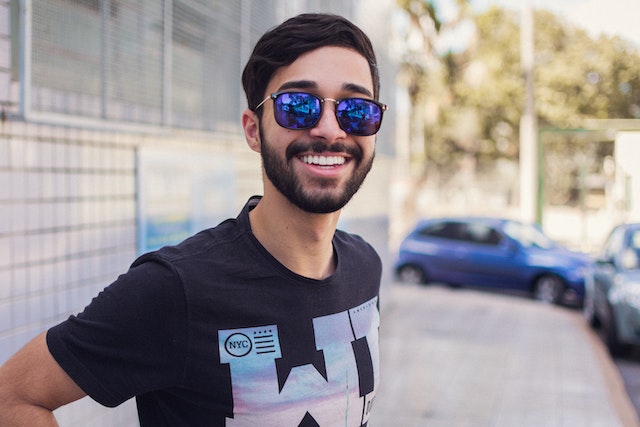 Men's Skincare Industry Trends 2023
The trend of skincare and self-care is growing very rapidly. Not only women but now men are also starting to follow skin care trends to support a good appearance and increase attractiveness.
The trend of men's grooming is increasing due to the high influence of Korea which shows real and perfect results on men's skin and face on social media. Self-care in men is getting more and more attention, thereby strengthening the related industry. Here are some men's skincare industry trends.
Minimalist and Simple
2023 is a year of working smarter, not harder, including in terms of skin care. Combining the right products into a minimalist and simple routine is a trend that many people do in skin care.
The three steps in your skincare routine are the right way for you to do it. Because taking care of the skin you don't have to do excessively.
Washing your face with a face wash and moisturizing your skin with a moisturizer are the two most common skincare steps. So, you need to keep these two steps simple and relevant to your skincare routine.
An important factor to consider when determining an effective skincare routine is skin type. For example, does a person have a normal, sensitive, oily, dry, or combination skin type?
Anti Aging Products and Special Active Ingredients
Anti-aging (anti-aging) products containing special active ingredients will be key in 2023 because the use of these active ingredients is considered more natural than surgery.
This will also be greatly influenced by male consumers who incorporate active ingredients into their skincare routine.
There is a great benefit when male consumers incorporate active ingredients into their daily skincare routine.
In addition, male consumers also need to use face masks and serums. Both types of products you need to pay attention to for you to use as the right anti-aging recipe.
Gender Neutral Products
Some brands of cosmetic and beauty skin care products will begin to refrain from labeling their products "only for men" and instead start targeting all consumers in the beauty industry.
This will make skincare products more accessible to male consumers. Male consumers will also be increasingly aware of how a product's packaging influences buying behavior based on gender.
So that the packaging of a gender-neutral product needs to use neutral colors so that it is easily recognized as a gender-neutral product, which means it can be used for all genders.
That was a brief explanation of the men's skincare industry trends. Men must take care of their skin to support their appearance every day.